When it comes to raising babies, there are several items you just have to have in BULK!  Diapers, wipes, and puffs were some of the staples around our house.  When it came to purchasing these necessities, I always attempt to find the largest supply at the best price I can.  Without memberships to any of the warehouse wholesale "clubs," we would usually buy from a brick and mortar or online retailer that might not be offering the best value.  My life has officially changed for the better now that I know about Boxed.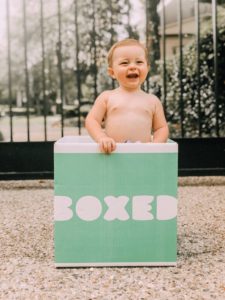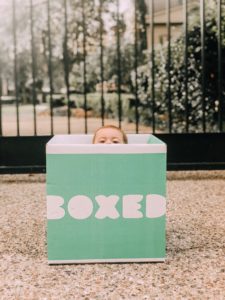 Boxed is an online wholesaler that helps busy mamas like me get bulk items at a great value without having to fight the crowds at big box stores.  From the comfort of my couch, I can load up my cart with great items my family needs at a better value than you can find anywhere else.  They carry a variety of baby products, snacks, household supplies and more, with no membership fees and free shipping on all orders over $49.  (And Boxed Up program gets you free priority shipping on all orders over $19.99)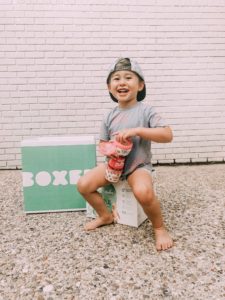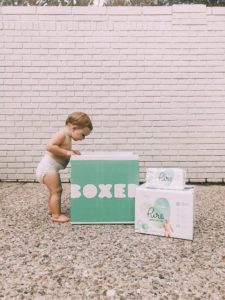 As a young parent, I know all too well about the struggles of getting the most out of the day.  Everything seems to take twice as long when you're wrangling a few kids around, so simple errands can feel like monumental tasks.  The stresses of parenthood can be even worse when you're pregnant, which is why I wanted to share the gift of Boxed with my best friend, Morgan.  Morgan is the mother of my two-year-old Godson, Happy, and she has a little girl on the way.  We can't wait to meet her little bundle of joy, who is due on my hubby's birthday next month!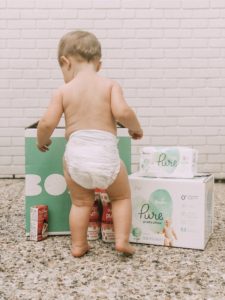 For Morgan's box, I chose some of my favorite baby products offered by Boxed.  Along with some snacks, lotion, and bibs, I got her Pampers Pure Collection diapers and wipes.  Pampers Pure Protection diapers are my absolute favorite brand that I always buy when given the option.  They are a fragrance-free, lotion free and free of chlorine bleaching, but have the same Pampers protection I trust!  They also have the cutest little designs on them too!  Boxed is such a great way to get them delivered straight to our door.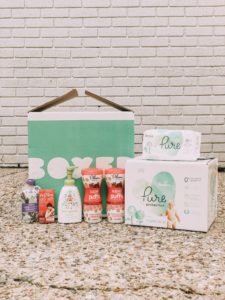 Morgan is such a beautiful person, inside and out, and I can't wait to meet her beautiful daughter.  She deserves the best, and I'm happy that I could give her a gift from Boxed to kickstart her baby product bonanza!
Head over to Boxed and order now!