Last week, we added a new member to our family, and she has quickly become Walt's new obsession. Everyone meet, "Snacky Horse," Walt's new bestie.  Snacky Horse is a 6V Plush Ride-On Horse made by Dynacraft.  It is one of the cutest, most unique ride-on toys I've ever seen.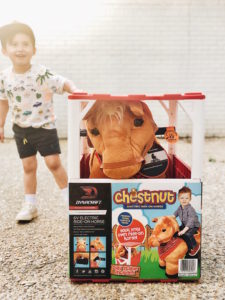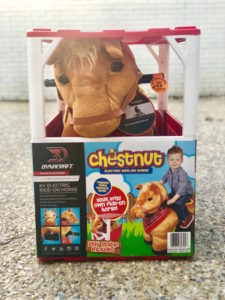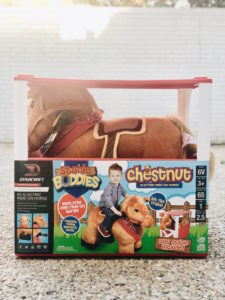 Clocking in at a max speed of 2.5mph, the horse glides at a good speed for a toddler to keep steering under control.  Walt kept shouting that he was "too fast" for Ollie and he wanted him to race him, haha!  The body is made out of a super soft plush material, which makes for a comfortable ride.  There is a harness around its neck that offers an additional place to hold on besides the handlebars.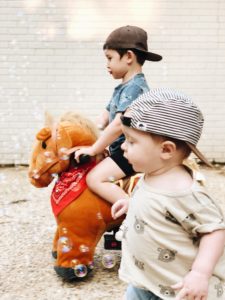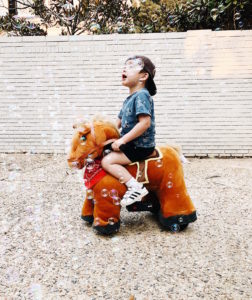 The horse comes in an adorable stable that Walt and Oliver had just as much fun playing in as they did riding the horse.  As Walt was riding, he kept figuring out new things the horse could do.  It makes realistic horse sounds like neighing and galloping.  It also plays a cute little song by pushing the buttons on the handlebars.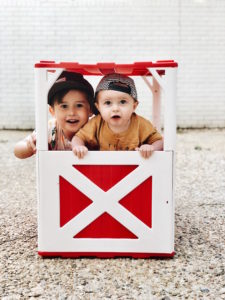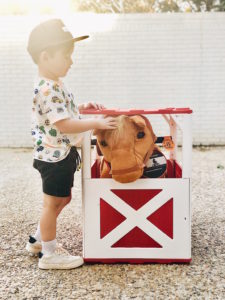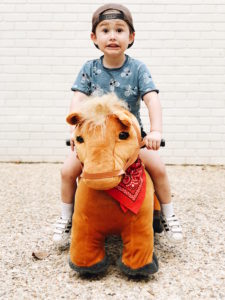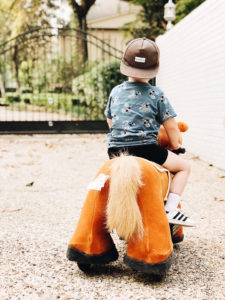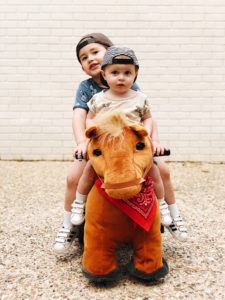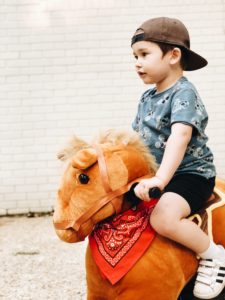 When it comes to ride-on toys, there are very few that really stand out.  Vehicle themed ride-ons are fun, but this plush toy combines the fun of a ride-on with the childhood comradery of a large stuffed animal.  Walt and Snacky Horse are sure to have many more adventures as the Summer goes on racing Oliver all around the yard!