The end of the school year is almost here, and it's bringing out so many emotions in me.  I can hardly even believe Walt is moving to a new school next year and will be going FIVE days a week (tears).  I've been looking through pictures I took of him throughout the school year, and I came across the one I took of all of us on his first day of school.  I love this picture because it brings back so many memories of his first day, with us dropping him off as a family.  I wanted to find a special way to remember it and I came across Snapfish while searching.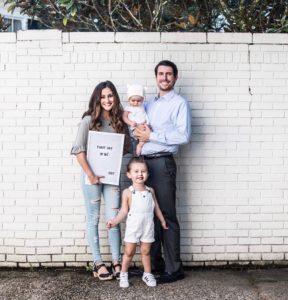 Snapfish is an online photo store where you can purchase prints,  canvas prints, home decor,  photo gifts, cards, photo books, and many more items.  Scanning their website, I found this Acrylic Photo Desk Set.  As soon as I saw it I knew it was the perfect way to remember the occasion.  The set is a super clear acrylic photo block magnetically attached to a matching pen holder.  The photo block is 5x5x3/4 inches and then pen holder is 1.75×1.75×5 inches so it's a great size for a desk.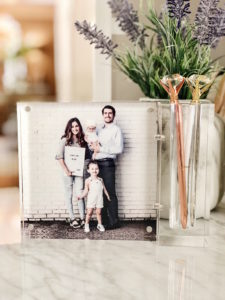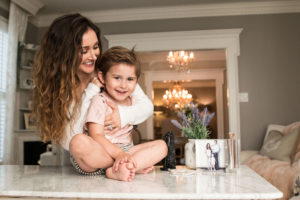 Even though the school year is ending which means my baby is growing up, I have so many special memories of all of the changes he has made this year.  I'm thankful for unique items like this one from Snapfish so that I have a ton of ways to document his school year to keep forever.  If you're on the hunt for a graduation gift or graduation cards Snapfish is such a great place to search. If you use code YAYGRAD you can get 40% off your entire purchase!