You know when you get into the car to leave a vacation and you just have an overall sense of sadness?  We've got major vacation blues in our house right now.  This past Mother's Day weekend we spent it at the beach with all of our best friends and their babies.  We had the best time!  Ten adults, two kids, three toddlers and three babies all under one roof.  The ultimate friendcation!  We stayed in the Seagrove Beach area of 30A, a few miles East of Seaside.  It was BEAUTIFUL!!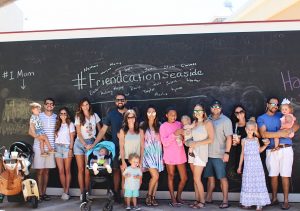 My friends and I had been wanting to plan a trip like this for years, but we had never been able to get all of our schedules lined up.  Between babies being born, weddings, and life getting in the way, it just never worked out.  This year, the stars aligned, and we all went in together on a VRBO rental house.  The house was amazing, yet super affordable for the number of families who were able to comfortably stay there for the weekend.
We arrived Thursday and got settled in.  Friday morning, all the guys agreed to watch the kiddos so the girls could go on a bike ride.  None of us had ridden in awhile, so they were a little bit worried about us falling off the bikes and calling them to come pick us up if we were stranded.  We had zero injuries on our ride–when the guys went on theirs, they didn't have as much luck (more on that later).  We rode our bikes over to Seaside, which was about two miles away.  After a little shopping, we stopped in for some bushwhackers at this cute little place right on the beach.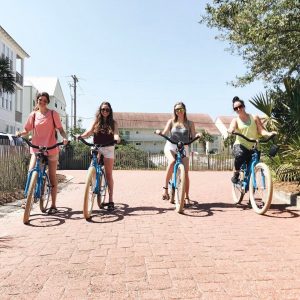 When we got back from our bike ride, we got the kids fed and ready for the beach!  By the time we made it down there, the weather turned from sunny to overcast and very windy.  We stayed down there for about an hour and then went back to the house before it started storming.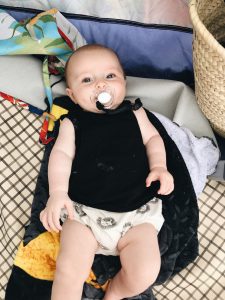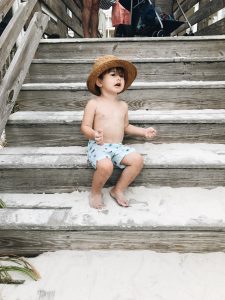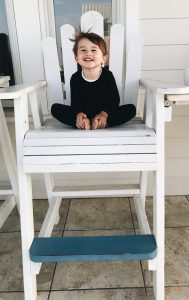 When we woke up Saturday morning the weather was gorgeous!  I wanted to explore and get some pictures (like always), so the boys, Davis, and I left the house early so we would be back from our excursion before everyone would be ready to head to the beach.  On our trek, we found a beautiful spot for later that would be perfect for the kids!  We would need to cross a tiny canal where the dunes had washed out to get there, but the water only came up to our knees so it wasn't too bad of a hike.  When we were finished with the pictures, we went back to the house and told everyone about the spot.  It was kind of funny watching the guys carry ALL the stuff we packed for the kids for the beach as they trudged through the water. Anyone that has gone to the beach with kids knows you tend to overpack, haha!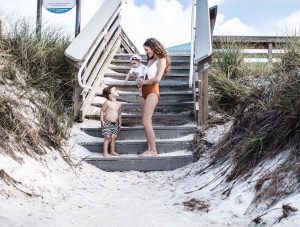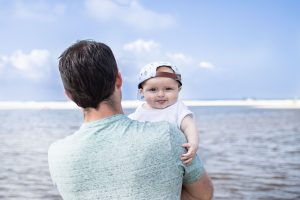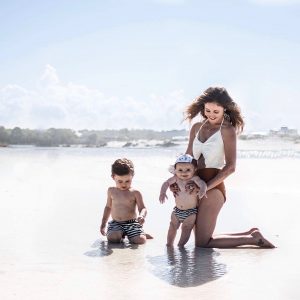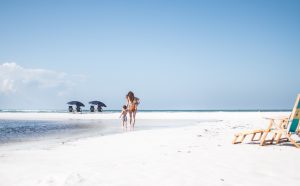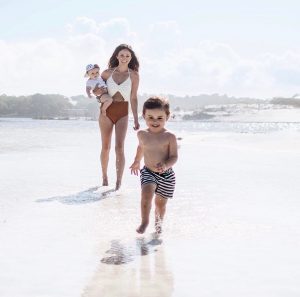 The area where the kids played was great!  There was a large section of water that was only a few inches deep, so it functioned as a natural saltwater kiddie pool.  This was an awesome experience for our toddlers, who would've been unable to safely play near the crashing waves.  The kids had the best time playing together!  It was absolutely surreal seeing all of my best friends sitting in our beach chairs watching over all of our kids as they played together.  Our lives have all changed so much through the years, and I'm so thankful that all of our friendships have stayed so strong.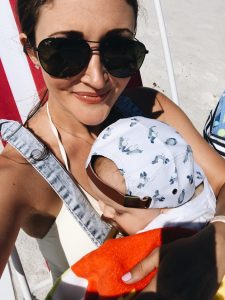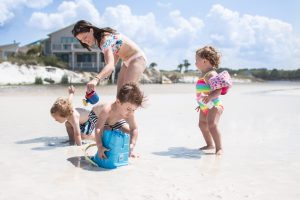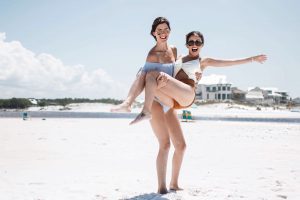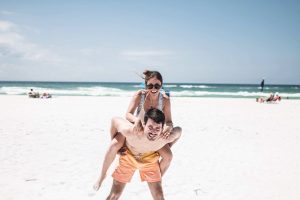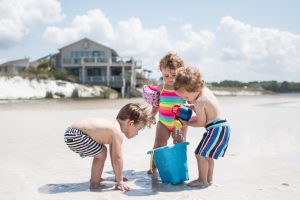 Saturday night Walt passed out in our bed, so we let him sleep there for the night.  We never let our babies sleep in bed with us, so waking up to him snuggling with his arm around me started my Mother's Day off perfectly.  Davis shot up straight away and got the coffee brewing for me.  As soon as he brought it to me, he said he was going downstairs to get some Mother's Day cards we had brought for two of the mamas staying with us.  I really didn't feel like he was gone for very long at all, but by the time I finished my coffee and got dressed, he came back into our room and mischeviously beckoned for me to come out to the kitchen.  When I walked out there I was blown away!  Our guys had set the table with our favorite flowers, donuts, mimosas, chocolate covered strawberries, coffee (bc I can never get enough of that), and cards.  Remember earlier when I talked about the bike injury?  Well, the guys rode the bikes up to the Donut Hole, and Zach had crashed and burned on the way.  He got pretty banged up in the spill, but showed no signs that it hurt his spirits on the holiday!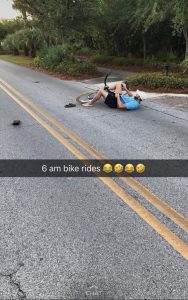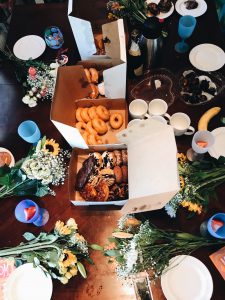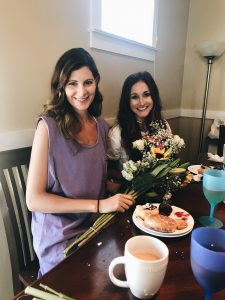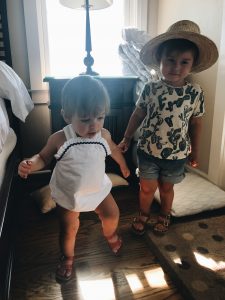 Our group had the best friendcation.  We're already looking at houses and planning our trip next year.  With all of our kids another year older, it is sure to be even more fun!