It's hard for me to even comprehend that my once teenie tiny baby is now a FOUR-year-old.  The past three years we have thrown a blowout party for him at our house.  This year I decided we would try to do it somewhere else to try and remove some of the stress that comes along with planning a party at home.  We went and checked out the Gulf Coast Exploreum in downtown Mobile, and immediately knew that is where we wanted to have the party.  The staff is so kind, attentive (they setup and take down all of the decor), and they are very reasonably priced.  They also provide a cake if you choose, but we decided to go with our friends at Flour Girls Bakery.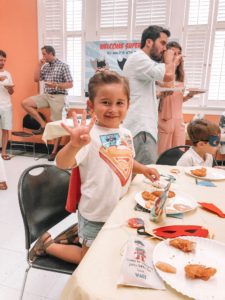 I asked Walt what kind of party he wanted and of course, he said a superhero party.  I went on Etsy and found the CUTEST invitations.  I mean it,  they are the cutest!  Walt loved them so much that he still sleeps with it in his bed, haha!  Katelin of Krafty Kards By Katelin is extremely talented.  She has many creative designs, and I highly recommend checking her out on Etsy.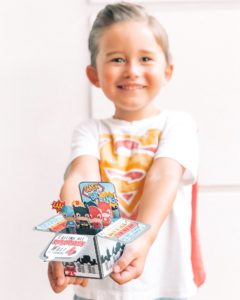 I searched around on Etsy some more and found these cute little favor bags, masks, and plates/napkins.  Inside each bag was a pair of superhero sunglasses and a superhero sucker.  Each child got to keep the favor bag with goodies, plus a superhero mask!  They all had so much fun with them.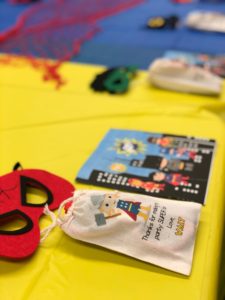 Walt got on Pinterest with me and he actually picked out his cake.  He also requested to have LEGO minifigures on it that you can see pictured on the side, haha.  The cake was made by our sweet friends at Flour Girls Bakery.  It may be difficult to believe, but their cakes are even more DELICIOUS than they are extravagant!  We have used them for everything, including our wedding cake!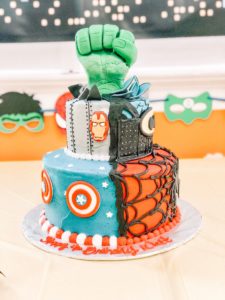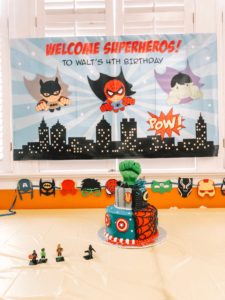 I bought the artwork for the banner from Etsy, but the shop unfortunately only provided the artwork and didn't print.  They did recommend another lady on Etsy who made it for me and shipped it all within a week.
Last year, Walt also had a superhero party (post linked here).  We bought costumes for Davis and all of Walt's uncles, and they dressed up, surprising Walt at the end of the party.  We decided to bust them out again, and luckily all of the guys were excited to give him a second round of superdad action!  Almost all the kids loved it, except for the younger ones, who didn't understand why their dads looked so funny, haha.  Walt seriously is blessed to have so many amazing male role models in his life who are willing to go the extra mile to make his dreams a reality.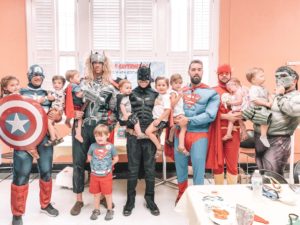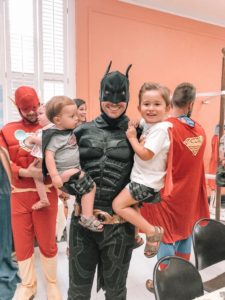 So many of you asked about Oliver's cape, so I may do a DIY post on how I made it.  All of the kids made a cape last year at Walt's party as their party favor.  It was adorable seeing them all running around.  Oliver's still fit him, so I decided to put it on him again!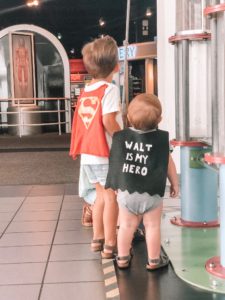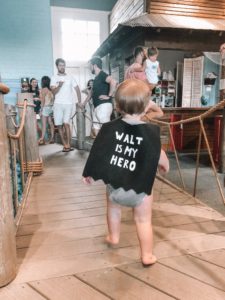 Here are a few more pics from the party!  We had such a great time celebrating our sweet boy!  Thank you to everyone that came out to make his day so special!