OREOs are my all time favorite, so when the opportunity came for me to partner with them on their My OREO Creation campaign I immediately said yes!  Mondelēz, the makers of OREO cookies, is inviting Walmart shoppers to come join in the fun of their in-store demos and try some of their unique OREO flavors.  Davis and I always love trying out the new flavors OREO comes out with, so we had to go check out the flavors with our little "shnack king".  It was also a pretty perfect way to kick off Walt's birthday week!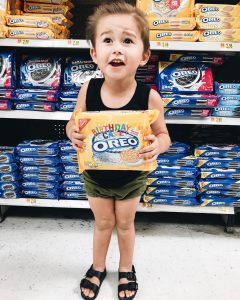 OREO always has the most creative flavors, so I know whoever wins this is going to have to have something GOOD! I already submitted my flavor- BANANAS FOSTER- how perfect does that sound? Cinnamon flavor cookies with a banana/rum filling? Yes, please!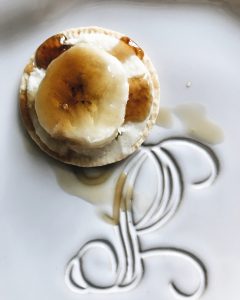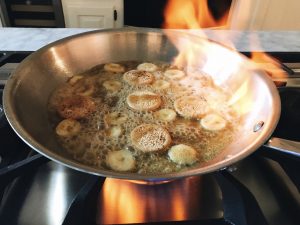 Hurry and go submit your flavor here!  The winner will receive $500,000 and have their flavor on shelves all across the U.S.  Comment below and let me know what flavor you came up with!