I started thinking about Walt's first birthday party before he was even born.  When we were in Africa we decided we were ready to become parents.  We had such a peace about it and knew the time was right.  So, what better theme for a first birthday party than a Safari?  Of course, I went straight to Pinterest for some inspiration.  I found a bunch of great DIY ideas for his party!
The goal for the party was to keep it budget friendly but still be amazing.  I started with searching for the perfect invitation, but I wasn't exactly sure what I wanted.  Scrolling through Etsy, I came across a shop called Paper Built that had a suitcase invitation and thought it would be perfect!  I asked the shop owner if she could customize it to make it safari themed, and it turned out exactly how I wanted!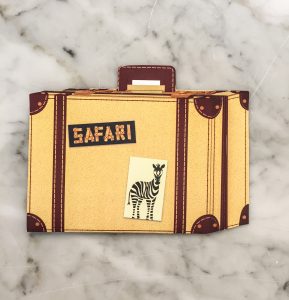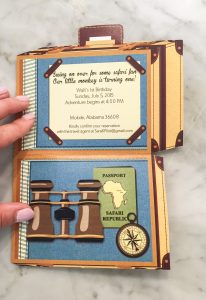 All of the decorations for the party were from various Etsy shops and from Oriental Trading.  Oriental Trading had a ton of safari themed cardboard cutouts for all of our guests to take pictures with.  They even give you the option to personalize them!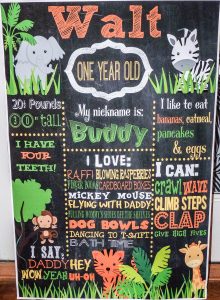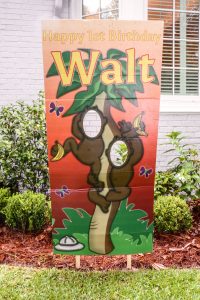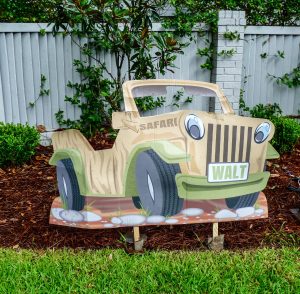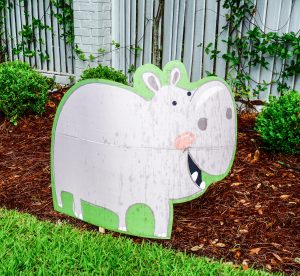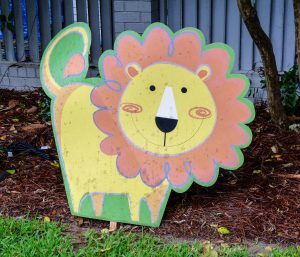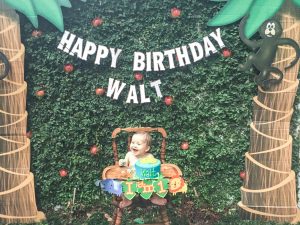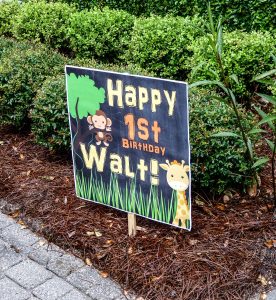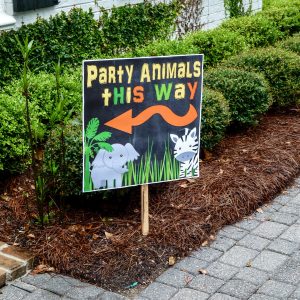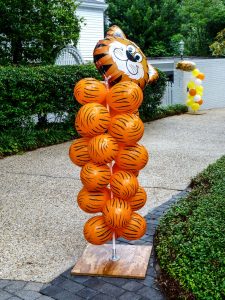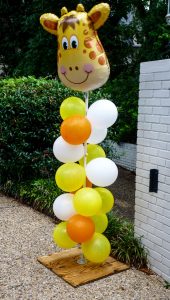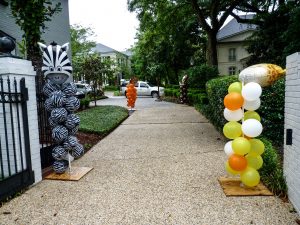 The food for the party was my favorite part (of course)!  We came up with safari themed names for all of the food items.  Creating the monkey in the center of the fruit display was very easy.  I used toothpicks and skewers to hold it together.  The humus was arranged to look like a lion.  I used bell peppers cut thinly to make the lion mane.  My mom made the pasta salad with this really cute safari pasta I found on amazon.  THE CAKE WAS AMAZING.  We used a local company called Flour Girls Bakery.  I told them what I was wanting and they made it come to life.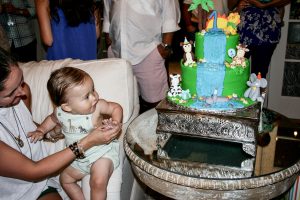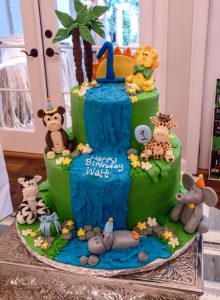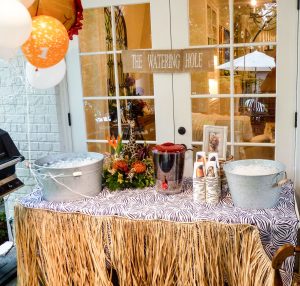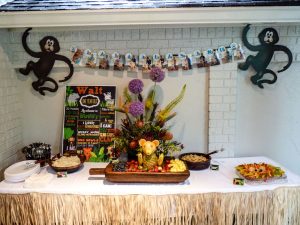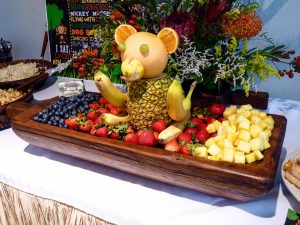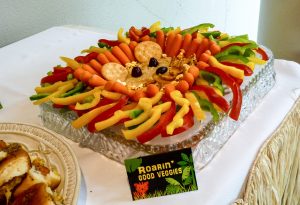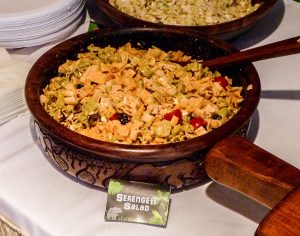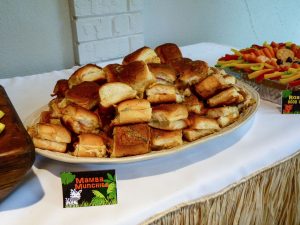 During the month of July in Mobile, you can expect to get some rain almost every day.  Usually, it's a light shower that passes quickly.  Unfortunately for us the day of Walt's party it decided to POUR all day.  I don't think it ever stopped raining once.  I was quite upset as you can imagine because all of those cute little cutouts perfectly placed in our backyard were drooping to the ground.  All of the beautiful flower arrangements were getting very well fed, and all of Walt's sweet friends had to look at an empty, wet bouncy house instead of jumping in it.  The rain briefly slowed down to a sprinkle, so we took advantage of it.  We set Walt in his daddy's highchair from when he was a baby, sang him happy birthday, and let him enjoy his smash cake.  Our guests all came outside in the rain to celebrate with him.  The party did not go exactly as I planned, but at the end of the day we had a happy one year old and that is all that really matters.