Oliver is moving into his nursery soon, and I've been so nervous about it.  We like the comfort of having him in his bassinet right beside our bed and knowing he is doing well.  I have that crazy heightened hearing at night time that so many mamas get when one of our babies are in our room.  I hear EVERYTHING.  A different stroke of him sucking on his paci, a yawn, a sweet little coo, a stretch, I feel like I can even hear when Ollie blinks, haha!  I'm saying all of this to say, I know how he is doing every night because I have the luxury of looking at him whenever I want and making sure his little chest is moving up and down.  When he moves into his nursery I won't be able to hear all of these little movements. to know my baby is completely safe.  I've had so much anxiety about the big move until I got an Owlet Smart Sock 2.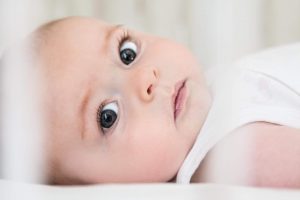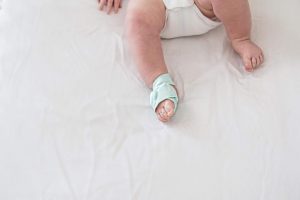 I had my eye on an Owlet Smart Socks since I was pregnant with Oliver.  We didn't get one right away because I knew with having a C-Section he would be sleeping in our room instead of our nursery and I wasn't sure if I would need it.  I completely regret not getting this product sooner, and I wish I would've had it from day one.  I'm so thankful for this product and the peace of mind it gives me.  The Owlet Smart Sock is exactly what the name says.  It's a sock that I put on Oliver when he is napping and when he goes to bed at night.  It stays on by velcro straps and slips into jammies quite easily.  The sock tracks your baby's heart rate and oxygen levels and will notify you via the base station if either of those levels falls outside of the preset zone.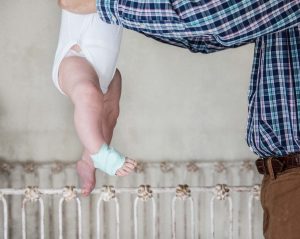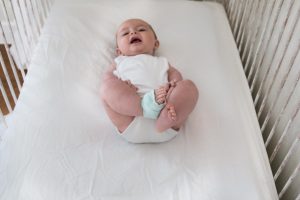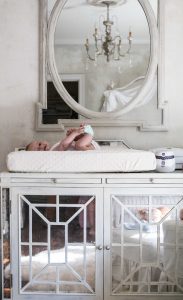 I must admit, I was a tad overwhelmed when I first pulled the Owlet Smart Sock out of the box.  I didn't know exactly what to do until I downloaded the Owlet Baby Care app.  The app provides step by step instructions on how to setup your smart sock.  I for one really appreciate basic, easy to comprehend instructions because it's not so easy to concentrate on a tiny print instruction novel when you have a baby and a tot running around (#momlife).  Once you have completed the steps and setup your sock, the app takes you to a tutorial video to show you a demonstration of how the sock works.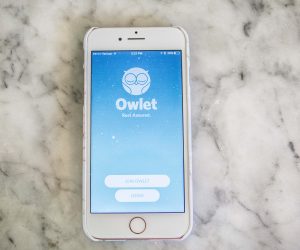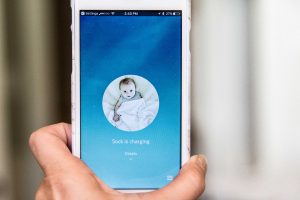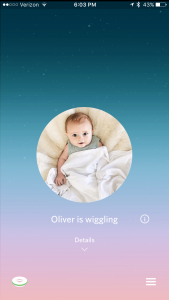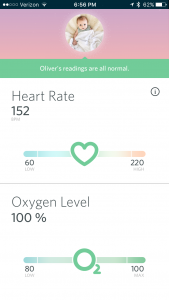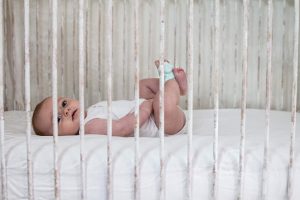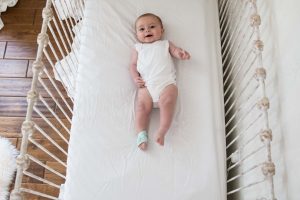 Owlet built upon their award-winning design of the original Owlet Smart Sock and created the new Smart Sock 2. They made some enhancements and added features to make it even better for parents and babies. Owlet is designed by parents for parents, and you can truly tell.
Improved Bluetooth range, up to a 12x increase (100 feet), between the Smart Sock and Base Station (with our nursery so far away, this was essential!).
Innovative new sock design, offering a more secure/comfortable fit.
Easier, more intuitive sock placement, meaning fewer false notifications due to more accurate sensor placement.
Advancements in firmware and hardware to reduce false notifications.
Updated fabric sock can be worn on both feet, allowing parents to alternate as needed, as well as breathable toes through all sock sizes
Owlet Smart Sock 2 is $299.99 and available to purchase at Owletcare.com.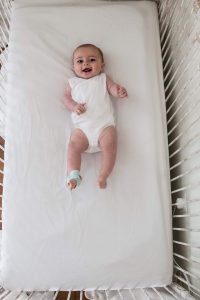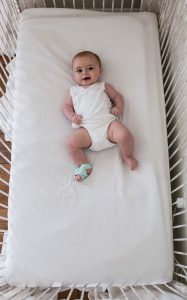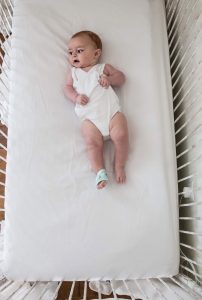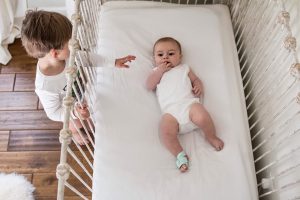 I always tell all my new mama friends about products that are "must haves" and products that are just a luxury. The Owlet Smart Sock 2 will definitely now be on my "must have" list. There is no better feeling in the world than knowing there is an extra set of eyes helping watch over your baby. Having this product will without a doubt help you get a better nights sleep!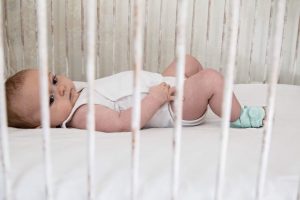 *This post was sponsored by Owlet