We decided to tackle potty training Walt when Ollie was a month old.  Most people thought we were crazy.  Honestly, I thought we were too!  It was a L O N G hard week, but once he got it, he got it.  We used this blog post a friend of ours told us about The Two-Day Method of Potty Training as a guideline.  We settled on a weekend when we didn't have anything scheduled and we went for it.
That Friday night when Davis got off work, we took Walt to Target and let him pick out his "undies" of choice.  He had requested Mickey Mouse, Spiderman, and Superman, and as luck would have it, the only pairs that they had on the shelf happened to be Mickey Mouse, Spiderman, and Superman.  Score!  Off to a good start!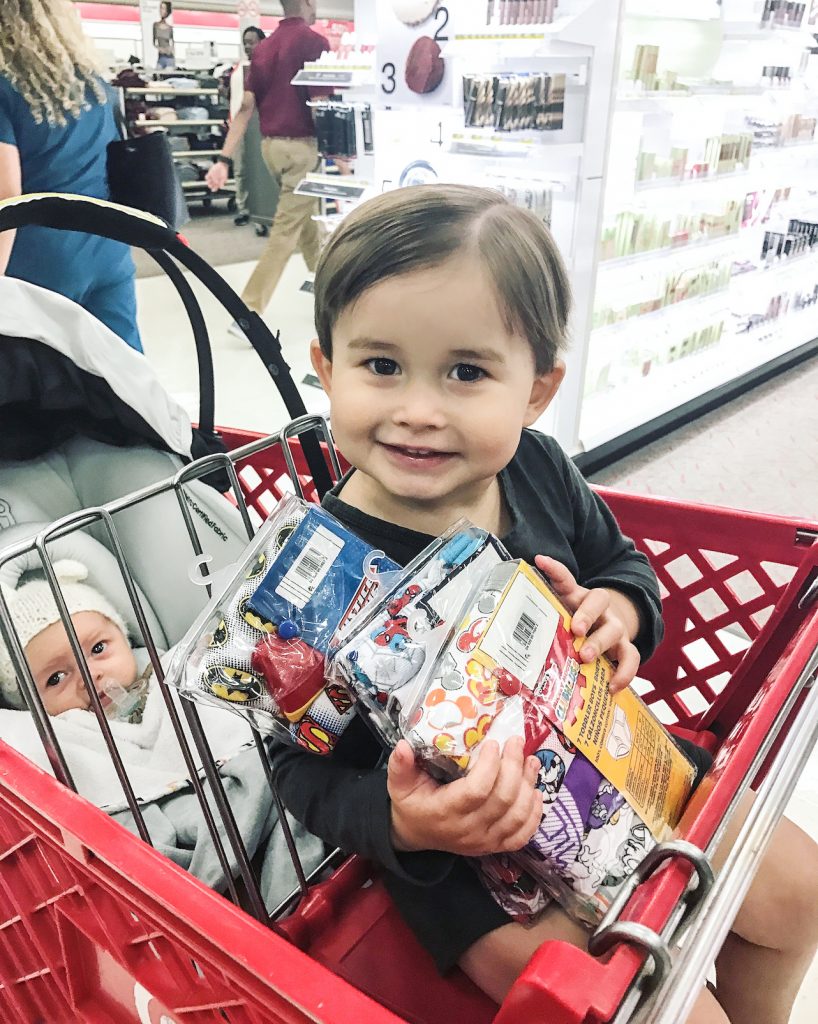 Saturday morning when Walt woke up we stripped him down and began the adventure.  We had decided to camp out in our playroom for the weekend to eliminate having accidents all over the house.  It made a great location because it was a gated area with nothing in it that could potentially be ruined by bodily fluids.  We gave Walt juice, which he thoroughly enjoyed because we really only ever give him water to drink.  He was chugging it like crazy.  Every fifteen minutes or so we would ask him if he needed to go potty.  He had a few accidents but then started to get the hang of it.  Every time he would go in the potty he would get an M&M (which he also hardly ever gets).  With all the rewards, he was starting to become a pottying machine.  We were so proud!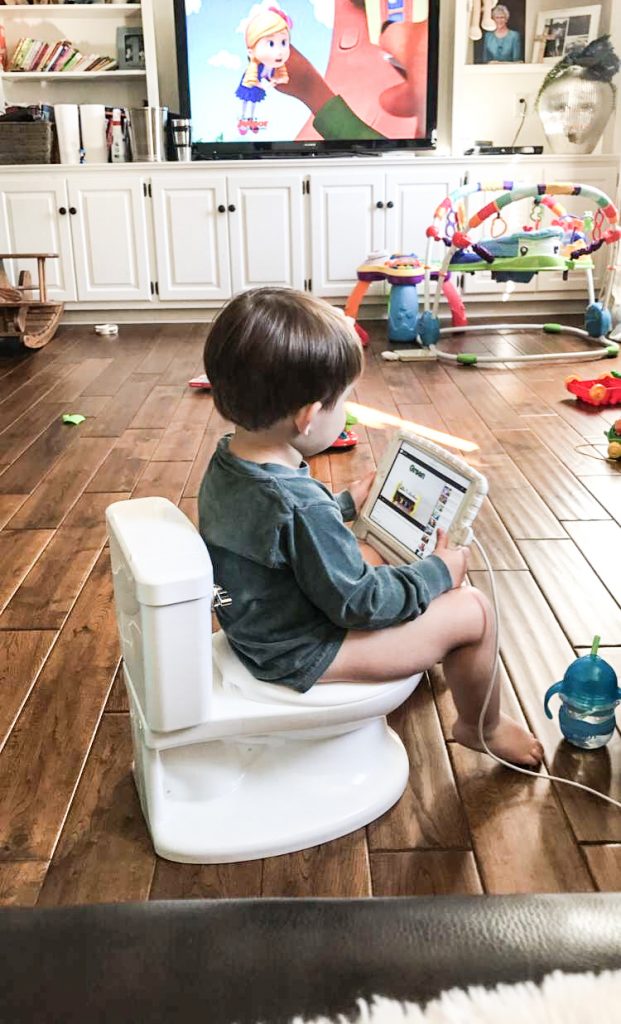 That night, we ordered a pizza for dinner since we didn't want to leave the house.  Such a healthy day, right?  Pizza, juice, and M&Ms.  I was cringing at all the junk food he was eating, but it was working so I convinced myself it was worth it.  When it was time for bed, we put Walt in a pull-up and his jammies and then tucked him in, feeling very accomplished.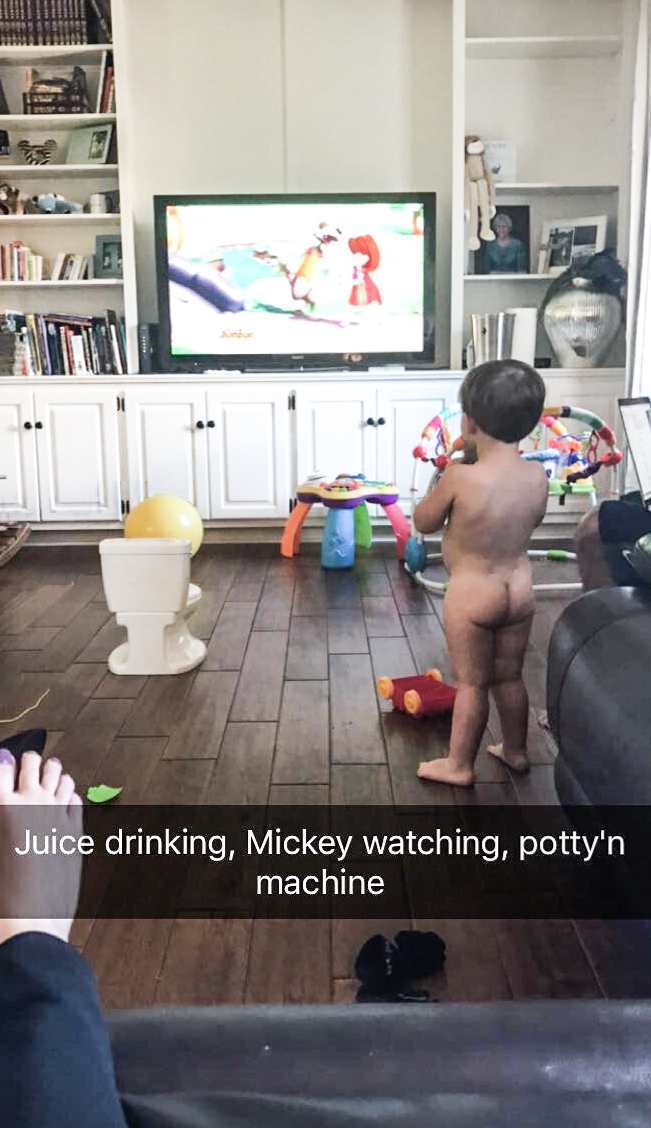 Around midnight Davis and I woke up to the saddest cry ever.  We ran up the stairs and Walt was standing in his crib COVERED in puke.  It was everywhere.  All over him, all over his sheets, and all over his beloved bahbah (giraffe lovie).  All of that juice and junk food caught up to him and his poor tummy just couldn't handle it.  We felt so bad for him!
The next day he hardly wanted anything to eat or drink.  Therefore, he was not going to the bathroom at all.  Total fail.  We tried offering him all of his favorites, but nothing was working.  We kept him naked all day, but we didn't have much success.  When Monday rolled around we were pretty much starting fresh.  Unfortunately, Davis had to go to work so I had to take it on myself, alone and outnumbered.  I don't think I will ever forget how long and hard that day was.  Nursing a one-month-old (who of course was cluster feeding) and trying to potty train a two-year-old was not an easy combo.  But, we did it!  We made it through the day.  There were lots of accidents and only a few successes, but at least he was going.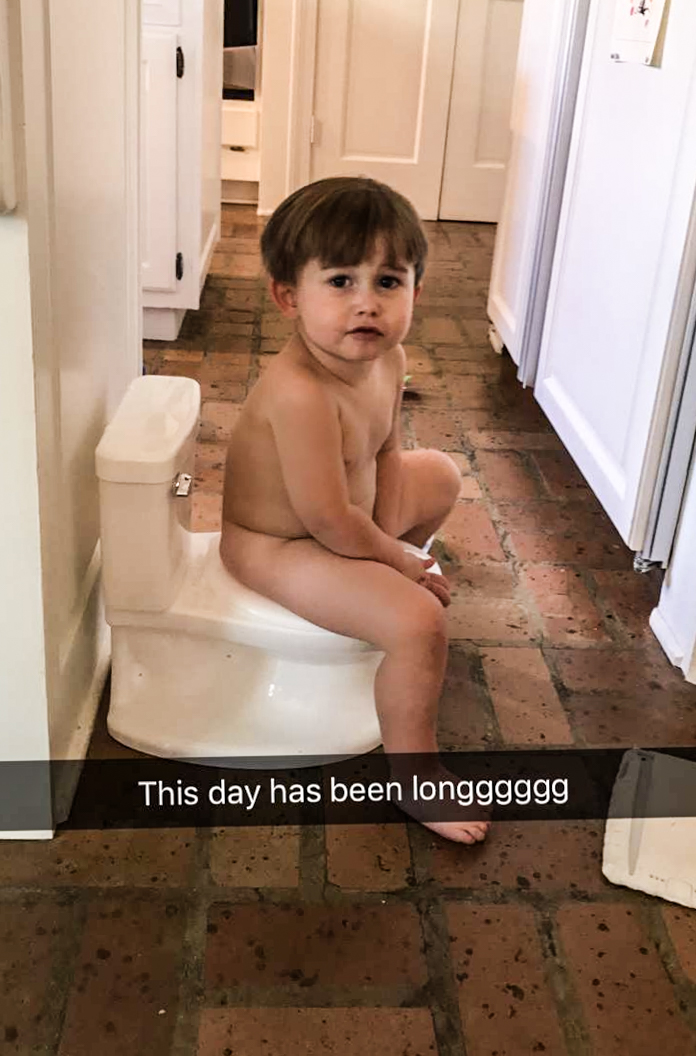 Tuesday was so much easier than Monday.  He got to wear his undies, which made him so excited.  He only had a few accidents and went in the potty almost every time!  We also decided to switch to marshmallows for his reward and he LOVED that.  The rest of the week got easier and easier.  On Thursday we finally left the house to run an errand, and no accidents!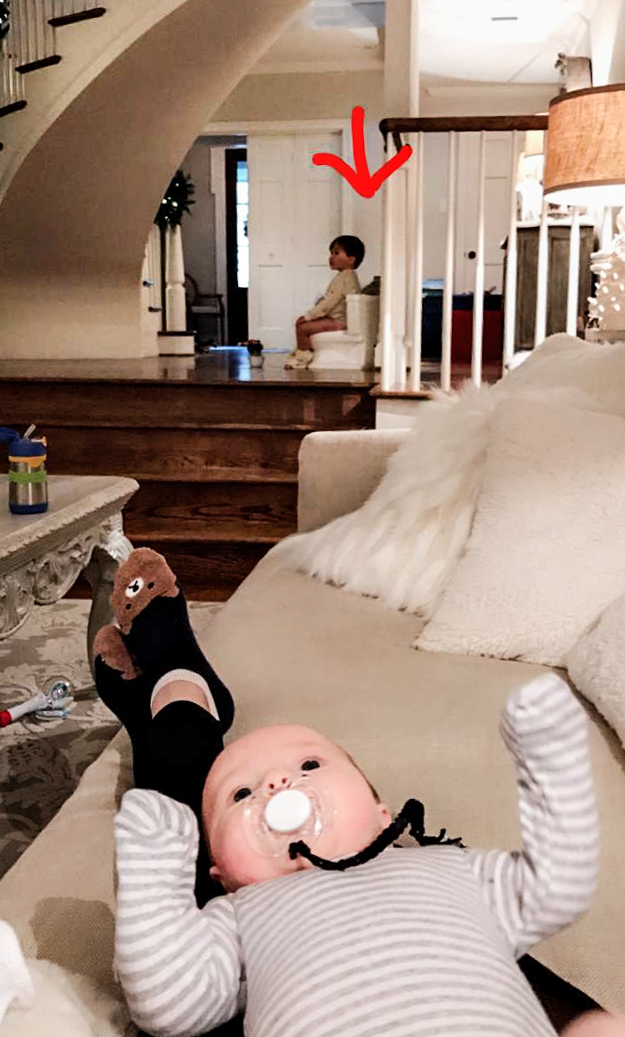 By the end of the week, we felt confident in saying we had a potty-trained two-year-old.  If you are about to embark on a potty-training crash course, a word of advice: whatever you do, don't overdo it on the junk food rewards!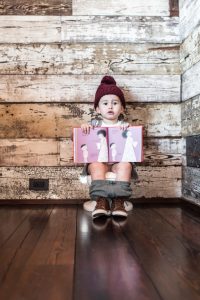 **Two things that really helped Walt were Sesame Street: Elmo's Potty Time DVD and the book my mom got for him Once Upon a Potty by Alona Frankel**