I'm kinda obsessed with dressing my babies.  I swear, I put more time into getting them ready on a daily basis than I do myself.  That's okay though because #momlife.  Something that drives me crazy is getting them all dressed up for dinner, sitting them at a table at some nice restaurant, and then having to put some obnoxious bib on them.  THE TORTURE.  It seriously irked me for all of Walt's bib wearing days.  Lucky for Oliver, I've found a company that has fixed my problem!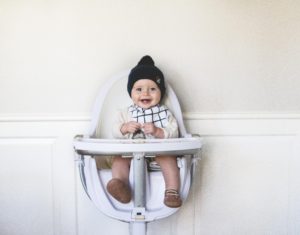 MatiMati Baby has the CUTEST bandana bibs.  They are extremely soft and functional.  The bibs do a great job absorbing all the endless drool during the teething days!  I'm not even kidding, these have saved me from having to change Oliver's top multiple times a day.  They just absorb it so well!  The bibs are made from two layers of fabric to increase the absorbency.  The top layer is an organic cotton and the bottom layer is a polyester fleece.  I really love that the back layer is a fleece because so many bibs have that scratchy plastic backing and that is just not my thing.  MatiMati bibs come in a variety of super cute patterns too!  You can buy them individually or as a set.    The bibs hold up really well in the washer, but I have not tried the dryer.  I have laid mine out to dry, which worked perfectly.  Each bib is made with two snap locations to provide room to grow for your baby.  They generally fit from ages 3 months – 24 months.  They are the perfect accessory to all of my boy's outfits!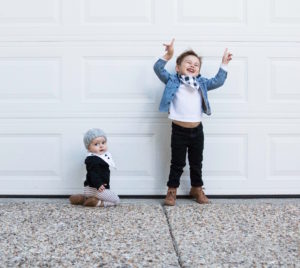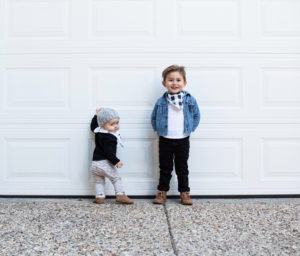 Want to know one last reason why you should buy these bibs?  MatiMati Baby donates a portion of each sale from a set of bibs to Chain Reaction, a non-profit organization that fights human trafficking in Asia by rescuing and restoring innocent children that have become victims of these horrible acts.  For more information, check out their site.