If you're a fan of coconut water then you have to try Taste Nirvana Coconut Water.  We have been loving it around our house.  Taste Nirvana was even awarded as the best new coconut drink by Better Homes.  They are located in the middle of Thailand's coconut groves and the drinks are packed within hours of harvest.  Taste Nirvana uses a type of naturally sweet coconut called "Nam Hom", which translates to "Fragrant Water" in Thai.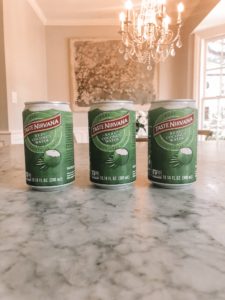 There are SO many benefits to drinking coconut water for mamas and for babies that I recently became aware of.  During pregnancy, coconut water can help improve and boost the levels of amniotic fluid.  A big one that I wish I would've known during both of my pregnancies is that it can also lower your levels of stomach acid to help prevent heartburn.  My heartburn was KILLER during both of my pregnancies, haha!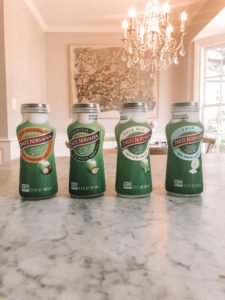 During the postpartum and breastfeeding days, coconut water can aid in boosting your child's immune system due to the lauric acid it contains.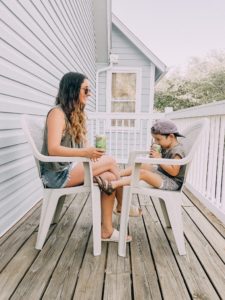 For toddlers, coconut water can help with digestion.  If I would have known this a few months back when Oliver was having major constipation issues, we would've bought some of this stuff much sooner!  Seeing your baby suffering with what should be an almost effortless task is absolutely heartbreaking.  Coconut water contains a high concentration of fiber which promotes digestion and minimizes the occurrence of acid reflux.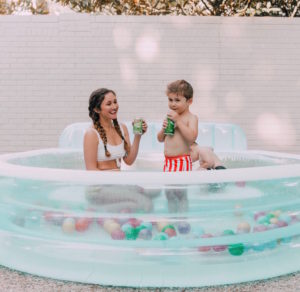 Even without the health benefits, Taste Nirvana Coconut Water is a refreshing, low-calorie change of pace during our hot Summer months.  Sometimes you get a craving for something other than water, and coconut water is filling that void for me right now.  Cheers to a fantastic Summer of sipping a cool drink in the sunshine!
This code can be used May 11th through June 30th for a discount on Taste Nirvana products.