Daniel Wellington is one of my favorite new watch companies.  Davis and I both received watches from them two weeks ago, and we are already big fans!  Their watches are very well made, and their interchangeable strap feature allows you to dress them up or down.  My favorite thing about them is how lightweight they are.  When I have it on, I forget I'm even wearing a watch.  Big clunky jewelry has been a no-go for me since Oliver started going through the stage of wanting to be held all the time, so these are pretty perfect for me!
I picked out the Classic Petite Melrose in rose gold.  I love that it comes in a more petite size because I have very tiny wrists. It is such a pretty watch.
Davis got the Classic Sheffield 40mm in Silver with a solid black Cornwall NATO strap.  When we tried switching out the bands, we found it to be super simple, and we were able to swap it out in under a minute.  I didn't realize it at first, but underneath the little cushion is an instruction manual and a tiny tool that makes changing the strap a cinch!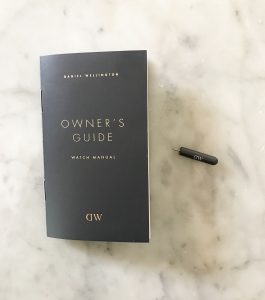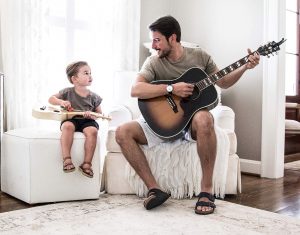 Use code PILOT15 and recieve 15% off any purchase at danielwellington.com.